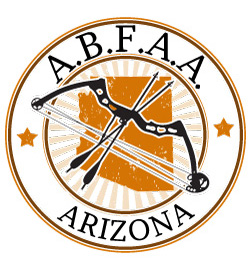 Welcome to The Arizona Bowhunter and Field Archery Association
Arizona Chapter of the National Field Archery Association

Registration is open for the Arizona State Indoor Tournament. Go to Registration tab to enter. Registered Archers will be viewed on the Registered Shooter tab.

Results form the Arizona portion of the NFAA Southwest Indoor Sectional and the money pot shoot are posted in the results tab. Checks for the money pot have been mailed out to all the winners. Final results for the Southwest Indoor sectional will be posted on the NFAA website sometime in March and awards will be mailed to the winners.


C
ONGRATULATIONS TO THE 2018 ABFAA SHOOTER OF THE YEAR FLIGHT WINNERS!
FLIGHT 1 - WADE FLAKE
FLIGHT 2 - STEVE BELZNER
FLIGHT 3 - CHARLIE KESTER
FLIGHT 4 - STEPHANIE LORD
FLIGHT 5 - RON SHINN